<![if !vml]>

<![endif]>

Index / Home /About Me/ Texas Brigades/ Favorite sites /Links / Local Radio Stations/ Music & Weather / Friends photos / Rick Perry's Page / Fox News Tribute/ MY WEBPAGE/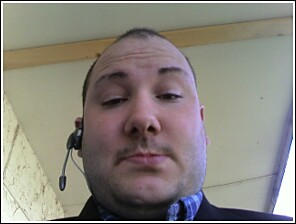 Hi my name is Lee Wilson and I hope to someday do something to glorify My lord and savior Jesus Christ. I am a webmaster. I am also a follower of Jesus Christ our lord and savior. Because scripture says that I am the way, the truth, and the life. No on comes to the father but through me. I am a member of Beltway Park Baptist Church.
If you need salvation. Here is the sinners prayer.
"The Sinners Prayer"..........................
Heavenly Father:..........................................................................
I come to you in prayer asking for the forgiveness of
my Sins. I confess with my mouth and believe with my
heart that Jesus is your Son, And that he died on the
Cross at Calvary that I might be forgiven and have
Eternal Life in the Kingdom of Heaven. Father, I believe
that Jesus rose from the dead and I ask you right now
to come in to my life and be my personal Lord and
Savior. I repent of my Sins and will Worship you all the
day's of my Life!. Because your word is truth, I confess
with my mouth that I am Born Again and Cleansed
by the Blood of Jesus! In Jesus Name, Amen.
Also here is the Prayer of Forgiveness.
"Father, I know that I have broken your laws and my sins have separated me from you. I am truly sorry, and now I want to turn away from my past sinful life toward you. Please forgive me, and help me avoid sinning again. I believe that your son, Jesus Christ died for my sins, was resurrected from the dead, is alive, and hears my prayer. I invite Jesus to become the Lord of my life, to rule and reign in my heart from this day forward. Please send your Holy Spirit to help me obey You, and to do Your will for the rest of my life. In Jesus' name I pray, Amen."
View my Guestbook
Free Guestbooks by Bravenet.com

© Copyright 2007, Wilson Website Design, A division of Wilson Communications.